Roubaix: A Tour De France City That Is More Than Just Cycling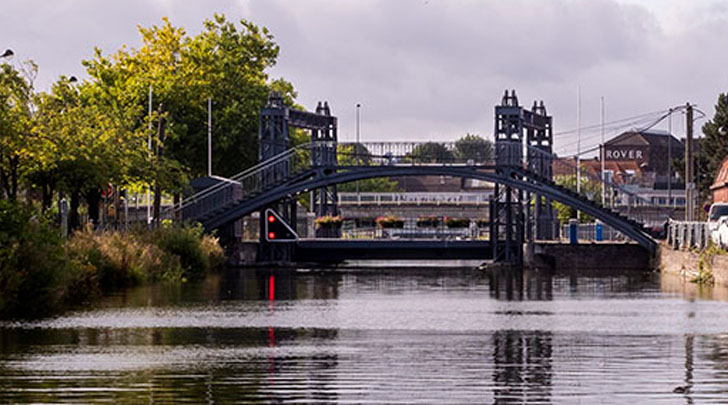 Roubaix: A Tour De France City That Is More Than Just Cycling
Roubaix is a city in northern France, located in the department of Nord. The town has a long history dating back to the 10th century, and is best known for its textiles and cycling culture. In recent years, It has become increasingly popular with tourists, attracted by its unique charm and French flair.

Roubaix is situated in an ideal location for exploring the surrounding countryside and towns. The city is just a short drive from Lille, Belgium, and Paris, making it the perfect base for day trips or longer excursions.
There are also plenty of things to see and do within Roubaix itself, including visiting the iconic La Piscine museum, strolling through the beautiful Jardin Botanique, or taking a leisurely ride on one of the city's many cycle paths.

Whether you're a keen cyclist looking to explore the famed Tour de France routes or simply want to enjoy a slower pace of life in a charming French town, it is sure to delight.
The History of Roubaix
Roubaix has a rich and storied history that dates back centuries. The city has been a major crossroads for trade and commerce, and its strategic location has made it a target for invaders over the centuries.

The first recorded mention of Roubaix is in a 9th century text, which describes the city as a "crossroads of commerce". In the 10th century, the city was part of the territory of the Count of Flanders, and became an important center of textile production.

The city was besieged and captured by the French in 1792 during the Revolutionary Wars. It remained under French control until 1814, when it was returned to the Netherlands. In 1815, the city was once again annexed by France.

The Industrial Revolution transformed Roubaix into a major manufacturing center. The city's textile mills churned out millions of yards of fabric each year, and its coal mines supplied fuel for the factories. By the end of the 19th century, Roubaix was one of the largest industrial cities in Europe.

The 20th century brought further changes to Roubaix. The city was heavily damaged during World War I, and its economy declined in the aftermath of the war. The decline continued during World War II, when much of the city was destroyed by German bombing raids.

After the war, Roubaix slowly began to rebuild. Its economy regained some momentum in the 1970s with the development of new industries, such as electronics and food processing. Today, the city is a thriving city with a rich history and a bright future.
Roubaix Today
Roubaix is more than just a city for cycling enthusiasts. It is also a place with a rich history and culture. The city is located in the Nord-Pas-de-Calais region of France and has a population of over 100,000 people. The city has been an important stop on the Tour de France route since its inception in 1903.

Today, Roubaix is known for its textile industry and as a major hub for the European cycle network. The city hosts several major cycling events each year, including the Paris-Roubaix race which takes place on the first Sunday of April.
It is also home to the Museum of Contemporary Art, which houses one of the largest collections of contemporary art in Europe.
The Tour de France
The Tour de France is an annual cycling race that takes place in July. The race covers a distance of around 3,500 kilometers and includes mountains, plains, and forests.
The race is divided into stages, with each stage having a different winner. The overall winner of the Tour de France is the rider with the lowest cumulative time.

It is a city in northern France that is known for its cycling culture. The city has been host to the Tour de France several times, most recently in 2018. Roubaix is also home to the velodrome, an indoor track where cyclists can train and compete.

Cycling is a popular sport in Roubaix and the city hosts several events throughout the year. The Tour de France is the biggest event of the year, but there are also smaller races and rides that take place on the weekends. This place is a great place to watch or participate in cycling.
Cycling in Roubaix
This is a city in northern France that is known for its annual cycling race, the Tour de France. The city has a long history of cycling, dating back to the late 19th century when it was one of the first cities in Europe to embrace the sport. Today, Roubaix is still a popular destination for cyclists, both professional and amateur.

The city is home to several cycling clubs, including the famous Club des Cent Cols, which was founded in 1909.
There are also numerous cycle shops and bike rental businesses in Roubaix, making it easy to get out and explore the city on two wheels.

Cycling is a great way to see Roubaix, as there are plenty of scenic routes to take. The city's network of bicycle paths covers more than 200 kilometers (120 miles), so there's something for everyone. Whether you're looking for a leisurely ride or an adventurous challenge, Roubaix has you covered.

So what are you waiting for? Grab your bike and hit the streets of Roubaix!
Other Things to Do in Roubaix
In addition to being a Mecca for cycling fans, Roubaix is also home to a number of other attractions that are worth checking out. Here are some things to do in Roubaix beyond watching the Tour de France:

Visit the La Piscine Art Museum: Housed in an old Art Deco swimming pool, this museum features a wide range of exhibitions on everything from contemporary art to design and architecture.

Explore the Old Town: Roubaix's Old Town is full of charming cobbled streets and picturesque Flemish-style buildings. Be sure to stop by the town hall and the 15th-century church of Saint-Martin.

Shop at the Les Hallettes Market: This covered market is a great place to stock up on fresh produce, cheese, and other local specialties.

Take a Canal Cruise: A cruise along Roubaix's canals is a relaxing way to see some of the city's best sights, including the imposing La Machine du Moulin Rouge (an old textile mill turned cultural center).
Where to Stay in Roubaix
Roubaix is a large city, so there's no shortage of accommodation options. Here are some of the best places to stay during the Tour de France:

Best Budget Hotel: Hôtel Artois: This basic but well-equipped hotel is centrally located and offers free Wi-Fi and a flat-screen TV in each room.

Best Mid-Range Hotel: Mercure Lille Roubaix Grand Stade Center Parcs: Situated less than 5 minutes from the site of the final stage, this 4-star hotel has free Wi-Fi, an onsite restaurant, and a bar.

Best Luxury Hotel: Park Inn by Radisson Lille Grand Stade Hotels & Resorts: This modern 4-star hotel offers stylish rooms with flat-screen TVs, minibars, and Nespresso machines. There's also an onsite spa and fitness center as well as an outdoor pool.
Best Hotel Near the Start of Day 4: Hôtel Ibis Lille Centre Gares & Opéra: This hotel is situated in the heart of Lille and offers free Wi-Fi, a 24-hour reception, and a restaurant onsite.

Best Hotel Near the Finish of Day 4: Grand Hôtel Bellevue Roubaix Mgallery by Sofitel: Situated 5 minutes from the site of the final stage, this luxury hotel has an outdoor pool, a spa center, and free Wi-Fi.
Conclusion
It is a city with a lot to offer, from its rich history to its modern day attractions. Whether you're a fan of cycling or not, Roubaix is definitely worth a visit.
With so much to see and do, you'll never be bored in this French city. So what are you waiting for? Book your trip to France today with Pradeep!